Welcome to Ketabona Digital Library Non-Profit Edu Org!
Ketabona Digital Library is the premier destination for digital books. We are committed to providing the highest quality digital books to our users. Whether you are a student, professional, or just a book enthusiast, Ketabona Digital Library has the digital books you need!
Our mission is to make digital books accessible to everyone. We offer a wide selection of digital books from a variety of genres and authors, including fiction, non-fiction, business, science and technology, self-help, and more. Our digital books are easy to access and download, with no additional software needed.
We strive to provide our users with the best possible experience. Our service team is available to answer any questions you may have about our digital books and services. We also have a blog that is regularly updated with new digital book releases, reviews, and more.
We invite you to explore our library and discover the digital book that is right for you. Thank you for choosing Ketabona Digital Library!
Why do we exist?
In today's era, the world is moving forward very fast, Especially in the field of knowledge, so it is necessary that we keep ourselves in tune with it.
For this reason, we have made a fast free online KETABONA library for book writers and readers, In order for readers to have access to free books and authors to publish books; Rather then if the author does not have money for printing, he can sell his book in soft format in this library and earn money without printing the book and spending money.
Why Us?
In our society, whenever the writers are interested in writing a book and collect a lot of information, spend time and energy, and finally publish and prepare a book in difficult economic conditions; But because most of our countrymen are facing severe economic problems and they don't even have money for pens and books, and on the other hand, those who have the ability to buy books, still they don't buy books. They are waiting for someone to scan the book or download it in soft format and then download it for free.
In the end, the writer's time, money and effort will be wasted and the writer will face severe disappointment. Then, in the future, new writers, including this writer, will not be interested in writing books; Unfortunately, due to this work, the tradition and art of reading and writing a book has decreased and is still decreasing.
Therefore, filling this gap, we have created such an online KETABONA library, so that it can be helpful and useful for the lovers of science, literature and knowledge.
In order to solve the problems mentioned above, we have created a system in this online library that will enable the author to sell his book in three different formats.
The author can sell the book in hard or printed form.
The author can sell the book in soft or digital (PDF) format.
The author can sell the book in soft format, but no one will be able to download it, they can only read it online, with this the book will be under the author's control and no one can share the book with others.
And on the other hand, because the majority of our Afghans are struggling with economic problems, they can get any kind of books from this library free of charge and without any limit.
Our Goals
So that every author can sell his book without anyone other than the recipient having access to the book and it becomes a source of earning money for the author.
All rights to sell and share the book will be reserved with the author.
To revive the passion of writing and reading books in our society.
So that everyone can have free, easy access to books written in clean style, so that knowledge and books can reach every citizen of the country.
So that all the students have easy access to the curriculum and scientific materials and help them in increasing their knowledge.
---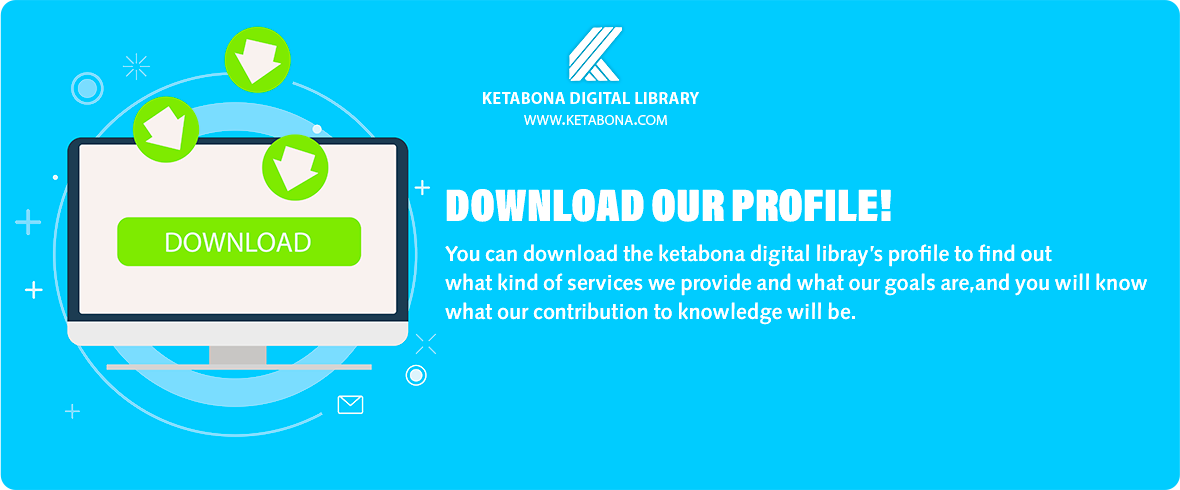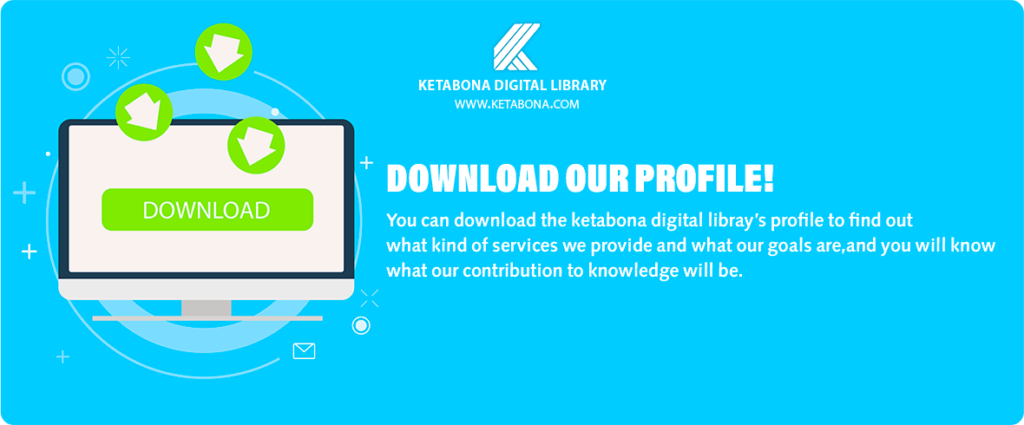 You can download the ketabona digital libray's profile to find out what kind of services we provide and what our goals are,and you will know what our contribution to knowledge will be. Click the bellow download button to start the download.
---
---
Founder & Chief Executive Officer Abu-Bakr "Sediq"
– KETABONA ONLINE LIBRARY –
WWW.KETABOMA.COM